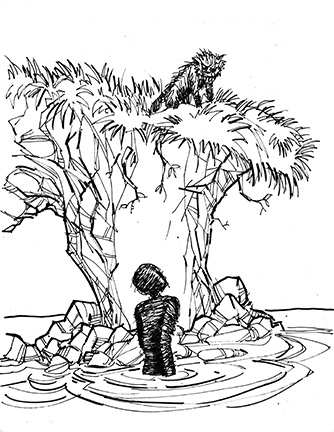 There may be a million blogs, but there is only one for He Who Does Not Speak, and this is it.
Your comments are welcome. I am curious about what you may think of the The Agent's travels and adventures. I don't know where he is going either, so it could provide for some lively conversation.
I'll be posting drawings, panel work and loose character sketches too. In case it is not obvious, there is no plot line or story arc developed ahead of time, no rough drafts or pencils. I like to keep it fresh by forging ahead without too much fussing. If it's good enough for him, it's good enough for me.
And if you haven't read the books yet, please do.